Creative Winter Workshops in Buenos Aires
Article by Sharon Salt.
Winter is fast approaching, and I, for one, can only take so many days of Netflix Instant before Big Existential Ideas start knocking at my door, making me feel stir-crazy and also just normal crazy.
The cold is seeping through my windows, into my bed by night and my heart by day – so what's a girl to do? Get out and learn something new, of course! Whether you're here for the long haul or are merely passing through, Buenos Aires is full of opportunities, and winter is the perfect time to take advantage.
Here is a list of classes and workshops I've discovered in the last two years, all of them full of warm people and interesting ideas. I've attended each and every one myself at some point or another, so I'm happy to vouch for them all! Hopefully you can learn something from them, too. Here goes:
CREATIVE WRITING (ENG)
It's been a good while since Walrus Books first began their literature and creative writing classes, but with their new annex in Palermo, writing short stories and discussing Virginia Woolf at length is made all the better. I've taken two writing workshops and have never been anything short of thrilled with the insights and edits the teacher, Rachel Engelman, has given me. Classes just started, but more are bound to be announced soon, so follow them for updates.
CERAMICS (SPAN)
I stumbled across Galeria Dawa while wandering through San Telmo one lazy afternoon, and it was another three months before I ran into it again, despite all my efforts. But fear not! If you have the address, it's easy to find. It doubles as a workshop, with classes held every Thursday, Friday, and Saturday from 3 – 6 and 7 – 10. In proper Argentine workshop fashion, mate and cookies are served, and my teacher is as sweet as my grandmother. Plus now I have two soup bowls for the cold months ahead – that I made with my very own hands.
JEWELRY (SPAN)
Forgot shoes and hangbags! Jewelry is all I ever splurge on, and now, thanks to Joyeria Taller, I'm finally learning something about how to make it myself. My only advice: don't do your nails before you go. I'm forever filing both the piece I'm working on and my polish off. Workshop hours are 4 – 8 every Tuesday, Wednesday, Friday, and Saturday.
COOKING (ENG, SPAN)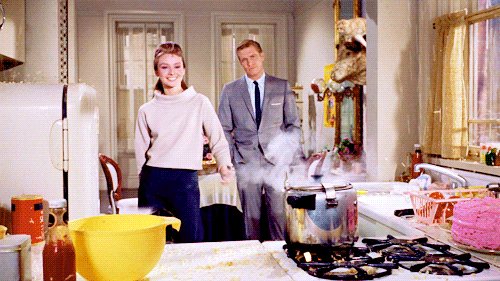 The lovely duo behind Jueves a la Mesa has started a cooking class held every other Saturday at the Walrus Institute in Palermo. Whether you want to learn just the basics or how to cook a vegetarian dish to give yourself a break from this city of meat, cheese, and white flour, Meghan and Sofi are there to help. You'll leave with a full stomach plus a few new recipes and a lot of leftovers.
FILM STUDIES (SPAN)
I originally began taking film classes at Buenos Aires Mon Amour as a way to practice my listening comprehension, but it also ended up teaching me a lot about cinema. Of course.  Believe it or not, I have a hard time discussing film in English now and tend to revert back to the terms I learned in these classes instead. Totally worth it, and a much better bargain than full tuition at a university.
Now choose one and go do it! Buenos Aires is your oyster, winter doldrums be damned!